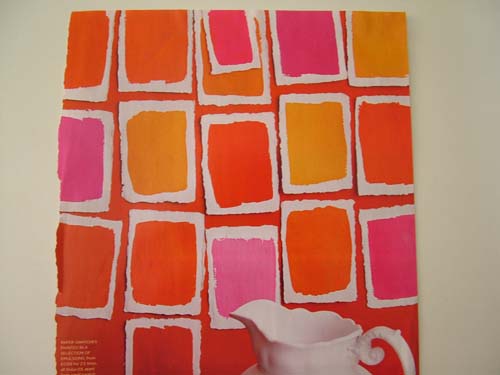 Last autumn we decided to have a bit of a move round at home. Now that all three of our offspring have left home we resolved to tackle the clutter in both attics to give us both a warmer workspace for the colder weather ahead. We reorganised the newly insulated loft space to accomodate seasonal items and recycled things via the charity shop and recycling banks. Two trips to the TV studio in London in November and December left us short of time to get finished by Christmas but we had done enough to render our 'his'n hers' attics useable. Prior to moving upstairs I had been using the little back bedroom but it faces north west and felt cold even on a sunny day. One wall of that room was almost entirely covered by a huge noticeboard that I'd managed to acquire moments before it was due to be taken to the local tip. Two coats of paint later and it is eminently serviceable, particularly now it hangs on the attic wall and half of it isn't hidden behind a bookshelf! At the moment it only has a calendar and one or two little things pinned to it but I have plans for it to be both useful and beautiful. Not only will it host lists of prospective blog titles where I can find them easily but also somewhere to stick pictures that make my heart sing, like the one torn from Red magazine, above. I have collected pages I find visually inspiring for all of my adult life and have amassed several folders full. In fact, along with my husband, dogs and family photos they are one of the first things I would grab in a fire! Unfortunately they are quite cumbersome and searching through them for something I think I've put in there can be hugely frustrating timewise. On the other hand, looking through them on a grey day when things have not been going so well can give me more of a lift than almost anything else, so I'm not likely to be ditching them any time soon.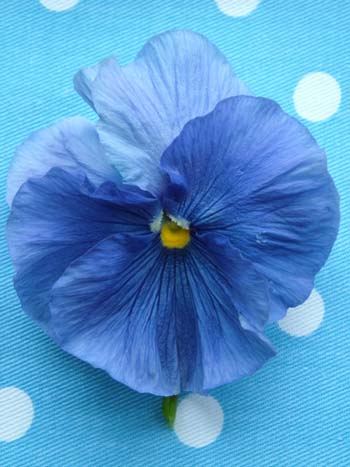 Although the contents of these Inspiration folders, as I call them, are all paper-based the overwhelming majority are pages from magazines. I love magazines. They are a particular weakness of mine. The two I have regularly are funded by subscriptions bought with my Tesco Clubcard tokens so they are not an actual expense as such but what seduces me about magazines is the pictures. All that colour and seasonality; but at such expense! So what if you could have all the pictures you could ever want, enough to fill a thousand enormous pinboards like mine? Pinboards which took up no space in your house but which you could view in their entirety at a touch. And best of all, cost you nothing at all. If you need your soul food fix like I do it sounds like a dream come true. Thankfully somebody has already though of it and it's called Pinterest.
If you already have a Pinterest account (and you can create one via your Facebook or Twitter account) you may wish to skip the next paragraph or so. If not and you are wondering how it works then please read on. When I started out last June I found quite a bit out by trial and error but if this helps anyone it will have been worth the effort of writing it! Pinterest allows you to create your own virtual pinboards on its website. The pictures you choose to attach to your boards are called 'pins' and you can either select your own pins from the Internet via the 'Pin It' button or browse other user's boards and 're-pin' pictures they have already placed there. Pinterest users - or 'pinners' - theme each board to build up a collection of one type of image e.g  home. You are free to create as many different boards as you wish. Some people will have half a dozen whilst others have more than a hundred. The choice of title is down to the creator but something self explanatory will help other pinners to find your boards just as it will help you to find theirs. When you set up your account, Pinterest will ask you what subjects you are interested in and suggest some current pinners who have boards that may interest you to get you started. These are classed as boards or pinners you are 'following'. You can opt to 'unfollow' any boards or pinners that hold no interest for you in addition to selecting new boards or pinners to follow of your own. Once you opt to follow another user (and you can opt to select all or just some of their boards) their most recently acquired pins will appear on the home page for you to browse. Or you can look for pins by subject via the search box. As your mouse hovers over each pin a hand icon appears that invites you to 're-pin', 'like' or 'comment' on that pin. You can keep scrolling down the page until you find a pin you want. If you choose to re-pin you will then be asked which board you want to pin it onto before clicking on the 'pin it' tab. You then have a choice of whether to follow the board that the pin originally came from. You can choose to follow or click on the 'X' in the corner to get rid of the box. Either will take you back to the original screen so you can carry on scrolling. Other Pinterest users will find you quite quickly and if they like what you are pinning will choose to follow you. Here is an opportunity to follow others back who like the same thing. Are you with me so far?
Lots of websites help the pinning and sharing process along by featuring the Pinterest logo. This is an invitation to pin pictures from their site. You can also click on it to be taken to their own Pinterest boards. When Pinterest pins a picture it automatically captures the source details and these will be included below the pin when it appears on your board. Wherever you source your pins from it is considerd good etiqutte to quote the original source. Arguably, if you try to pass it off as your own it is stealing! Being Creative has the Pinterest logo in the right hand side bar under See and so you are more than welcome to use my pictures as long as you ensure they have been credited as coming from here. If you click on my Pinterest logo it will take you to my boards under the username Blackbird Bazaar. Underneath it will tell you that it is really me! The first of my boards is called Being Creative with pictures taken from this blog. Blackbird Bazaar is an exciting new project that I will be telling you about very soon. For instructions on how to acquire the 'Pin 'It' button to enable you to pin my pictures you will need to follow the instructions in the drop down menu on Pinterest under the heading 'About'. Alternatively, at the bottom of each of my posts is a little 'Pin It' button; if you click on this it will give you the option of pinning any of the pictures in that particular post.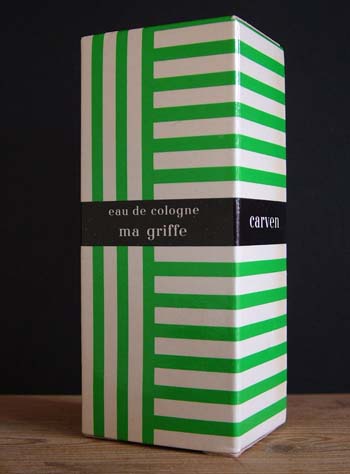 If you look at my boards you will see that I am interested in things beyond the Being Creative remit. Although colour comes into this blog it is not really a category I write about but it is a huge passion for me. Likewise the vintage props that are peppered throughout the blog. I also enjoy graphics and illustration in all their forms. It's amazing how the simple design of the perfume box above can have such impact, isn't it? As for the Inspiring Words board, we all need a few of those to motivate us now and then. If I've inspired you with these words I hope to meet you on Pinterest soon. Happy pinning!