Six months have now passed since I gave in my notice at work and committed us to a downshifted way of life. I think that half a year is a suitable juncture at which to look back and review the benefits of our new lifestyle but also to be honest about those aspects that are not quite so positive. Since new people are beginning to read this blog every day, I thought I'd have a quick re-cap on what led us to choose this course of action in the first place. I had been working as the manager of a secondary school library since we moved here nine years ago. I loved working with the books, the children and had made the space bright and colourful. The library became a popular place to be. Over time I took on more roles within the school, including charity fundraising - which I've undertaken wherever I've been - publicity and, since my degree is in drama, the front-of-house role for the annual Christmas production. As these roles had been added over time, I hadn't realised just how much I'd taken on until my father was diagnosed with a serious heart problem in the autumn of 2006, that would require major surgery. As work got busier, my dad got poorlier and I was desperately trying to be all things to all people. Dad was taken into hospital the day before the Christmas play began and for two weeks I was either visiting him or at work. The week before Christmas they operated but my beloved daddy never regained consciousness. There was more wrong with his heart than they could put right and he died three days before Christmas. I had never envisaged this happening and in the numbness that follows shock I tried my best to comfort my mother and my own children.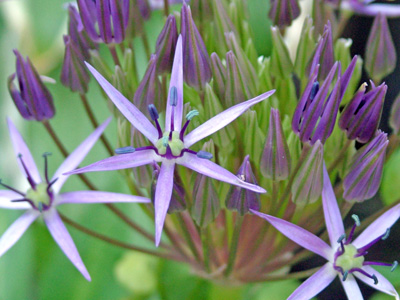 I returned to work at the end of January, gradually increasing the number of hours there but I couldn't cope with full-time work and the doctor signed me off repeatedly through the summer, as I failed to recover. I was desperate to get back to meet the new intake in September and could just about manage a few hours but full-time was more than I could bear. I found that once I returned, most people - apart from those closest to me - thought I was better and assumed I was fit to take up where I'd left off. I'd been having counselling since July and although, on the one hand, I felt a failure for not being able to cope at work, it had helped me to think outside the box and realise that there were, in fact, other options. Long discussions followed, between Si' and myself, about whether we could actually manage on one income and we weighed things up very carefully indeed before taking the plunge. I would strongly advise anyone who is thinking of downshifting themselves to do the same; I see it as creating firm foundations on which to build your new life. Martin Lewis has some excellent advice on all things financial at Money Saving Expert, in the list on the right of this page.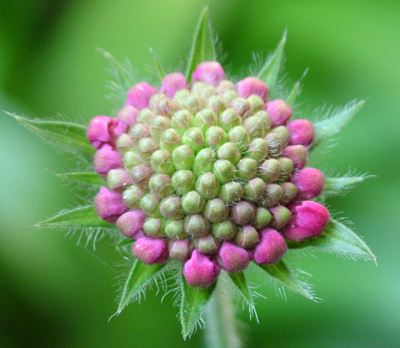 So then, what would I describe as the pros and cons of six months of downshifting? I've decided to list them, in separate paragraphs, so that I don't get carried away. It's very easy to wax lyrical on a lovely sunny day like today as the world buzzes by outside!
We are both feeling so much less stressed. I think this is quite interesting given that Si' continues to do the full-time job he has done for the last nine years, with an hour's commute each way, daily. However, our weekends used to be spent trying to 'get everything done', catching up with washing, shopping and the like, in readiness for the following week. Now I'm at home, these things are taken care of on a daily basis. If it's a nice day, Si' can join me on the allotment for an hour when he get's home from work before we see to the dogs and the evening meal. We feel less rushed now and are less likely to argue as a result.
Food has now become a source of enjoyment and we are eating a much better diet. If I look in the fridge, or freezer, now there is always something to make a meal from. Of course it helps that often I've bought the things with meals in mind in the first place but it was certainly not the case when we did a weekly shop. Today, I've brought fresh feta cheese from the farmer's market, to make a Greek salad, and mushrooms from the regular market to add to some souvlaki. The chicken breasts for the souvlaki were bought on Sunday from Tesco at a massive reduction. We bought six packs and the rest have gone in the freezer. The chicken will marinade while I plant courgettes at the allotment this afternoon! Si' takes a pack-up to work each day and it means that he can eat it when it suits him, rather than having whatever is left in the canteen at the tail end of lunchtime. His lunch box always includes some fresh fruit and something home-made, too, if I've been baking.
We get much more exercise. I always walked the 15-minute journey to work and back each day but now I walk the dogs, individually, each morning and Si' and Lucy walk them at tea time. In addition, I am doing an awful lot of digging on the allotment. As many of our new allotment holders keep reminding me, it's cheaper and much more enjoyable than going to the gym! I only realised a couple of years ago, after having physiotherapy for a badly sprained ankle, that I have very short hamstrings in my legs. This has led me to have repeated back problems but now that I'm able to do stretching exercises for them first thing in the morning, my back (fingers-crossed) has been fine. This is a far cry from leaping out of bed in a rush to get to work and then sitting at a desk for most of the day. Getting such a lot of exercise helps us to sleep really soundly, too, and once again this reduces our tension levels.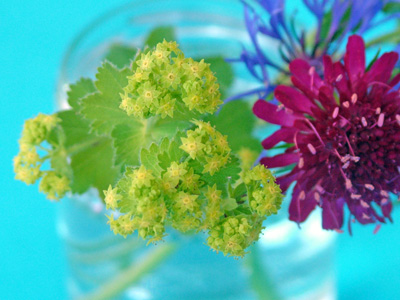 I am my own boss! Apart from the regular daily jobs, i.e. dog-walking, washing-up, etc, the jobs I do depend largely on the weather and the season and I plan accordingly. At the moment, if the weather is fine, at least part of each day will be spent on the allotment, digging, sowing seeds, planting out or watering. Wet weather, at any time of year, will see me catching up with things in the house but last Tuesday, when it poured down all day, I made two lots of jam. The first was rhubarb and ginger conserve, to use up some of my bumper rhubarb crop, and the other was blackcurrant. We had actually used up the last of the blackcurrant jam but I was also bearing in mind that I would shortly be needing the freezer space to accomodate this year's crop!

I am enjoying the psychological benefits of downshifting. I now feel I have time to do both a proper job of the tasks I embark upon and to tackle those jobs that I've never had time to start, let alone complete, in the past. In one of my early posts, 'Digging for dahlias', I described how I felt about buying dahlia tubers each year and then never having time to do anything with them. Well, don't tell everyone, but last Friday I planted the first of my dahlias out on the allotment, having first grown them on in pots and hardened them off first. I cannot describe the sense of achievement that this has given me. I get a similar feeling from making provision for the future when I cook jams and chutneys, or when I come to store quantities of food, and other necessities, that I've bought for bargain prices. My husband's pet name for me is Rabbit - because I'm small and like to dig - but perhaps he should change this to Squirrel, given my propensity to hoard things for a future date!

I have less desire to go out and spend money. Wow, that's something I never thougt I'd hear myself saying. I think we have all read the magazine articles that ask " what is missing from your life that you try to make up for it with shopping?"; we must all assume that it doesn't apply to us, as we carry on regardless. For what it's worth, I think the answer is contentment and being able to recognise when you have enough. I used to go on 'cheer-myself-up' shopping trips, armed with my flexible friend, and come back with bags full of 'must-have' lovely things. The high they gave me would last pretty much until I'd unpacked them and put them away. I understand that this I was not alone in this and that it is due largely to the success of the global marketing machine in trying to coax us into buying more to make up for our various shortcomings. Well, I'll always be 'short' and I'm not 'coming' to the shops for recreation now, even if you paid me, so there! To be honest, I actually rather resent the time spent shopping for things other than food, now; I'd much rather be doing something productive instead, like writing this blog. Also, there's nothing I actually need now. Strangely, a lot of my former purchases were along the domestic fantasy line - fabric, books, plants, towels, clothes and small items of useful kitchen equipment were my particular weakness. Perhaps now that I am able to indulge that particular fantasy, the desire to continually purchase has disappeared. It has left me with rather a lot of lovely things, though, and now I have the time to enjoy them.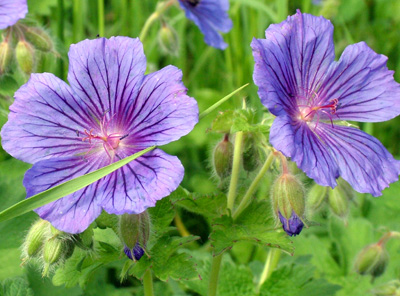 We have both developed an ability for lateral thinking. It's amazing, when you're short of cash, just how quickly you begin to see alternative uses, or cost-cutting measures, for almost everything. A surplus wooden pallet becomes your next compost bin or garden bench, a discarded wool carpet is a useful weed suppressant and empty pop bottles are potential mini-cloches to germinate courgette seeds under and to protect them from slugs. Before we buy almost anything now we ask ourselves if we could make it, or get it cheaper, or even, for free. We've applied the same principle to holidays and instead of travelling abroad twice a year, we spent the cost of a years holidays on a little touring caravan instead. Now we don't need to worry about the cost of kennels, airport parking or even bikini waxes! Last year we took it to Norfolk, North Yorkshire and even to Cornwall and although it's in for a little TLC at the moment, we plan to make full use of it this year, with both of our 'boys' in tow. I have lots I want to write about it in the future, so watch this space.

Ok, I hear you say, so there are lots of positives but what about the things that haven't gone so well? There are a couple of things that, while they have not put us off, I feel are important to mention.

Be prepared for the unexpected. Although we were very careful in working out a budget that took most things into account, I think it is important to have a contingency fund for the unexpected things. Although we put money into a motoring 'pot' each month, there was not actually enough in the pot at the time when the car needed two new tyres and we had to 'borrow' the money from elsewhere. This is not so bad if it's a one-off, but the financial side of things could easily become stretched if several things like this happened at once. I read somewhere that when you calculate your original figure for a contingency fund, you should then double it, just to be on the safe side.

Some people assume that you have nothing to do all day. Despite the fact that I get up earlier than I did when I worked full-time, go to bed later, and work physically harder than I've probably ever done, there are those people who assume that I have lots of time on my hands! They drop in without warning and pretend to be - or actually are - oblivious to the fact that I am in the middle of something. By the time they've left - to resume their very busy lives - you have metaphorically torn out your hair or given up what you'd started as a bad job. Someone once told me about a friend of theirs who always put on her coat before she answered the door. She was then at liberty to say that she was just going out, or just coming in, depending upon whether she wanted to invite the caller in or not. I think I shall just have to stick a sign on my front door that reads, 'Blogging - do not disturb!' and hope that it puts them off. Or perhaps I will just have to work on my ability to say a firm 'no'.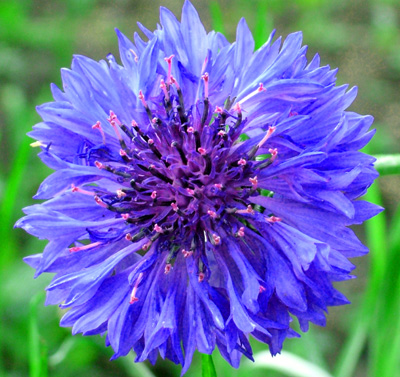 With hindsight, one of the very best things to have happened to me since downshifting is writing this blog. Looking back now, I can see exactly how far I've come, and how much I've achieved, both in my own words and in pictures. I always knew that I would never make the time to keep a paper diary on a regular basis so this blog has given me opportunities I thought I would never have: to distill and record my thoughts, to learn to take photographs digitally and to make new friends, both in this country and abroad. Today, I've been buzzing with new ideas for posts so perhaps it's just as well that showers are forecast for tomorrow. One of the things that most prompted us to downshift now was that none of us knows what is just around the corner in our lives and, therefore, that we do not have the luxury of tomorrow, only today, in which to put our dreams into action. My father's untimely death has spurred both my sister and myself into more positive ways of living; it just makes us rather sad to think that he's no longer here to enjoy our new-found freedom with us. What a wonderful legacy he has left us, though!
The 30th post competition finishes at midnight, tonight. You don't have to create an account or sign in to leave a comment, just enter your name and e-mail address, along with your comment and click 'post'. You could win an 8" by 10" print of one of four of my photographs (scroll down to the bottom of the post, 'A dog's dinner', for details). Remember to state which photo you would like to win, along with your comment.