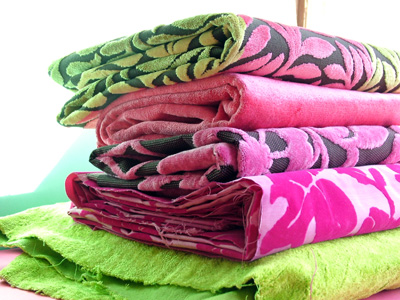 Any time now I expect to see the first of the signs going up in shop windows, announcing the single word - SALE. Given the current financial environment of spiralling prices on the necessities of food and fuel, I imagine the non-food shops have been feeling the pinch and will announce their reductions earlier, rather than later, to offload their current season's stock. All this so that, should the fancy take us, we can buy our winter coat in August or a picnic set in February! Such are the quirks of the retail industry in an effort to maximise profit. I used to really look forward to sale time when I was working. I had money to spend - or at least the plastic version - and I could spend a happy day trawling through rails and piles of goods on display, returning home elated at the end of the day with my haul. The larger the reduction, the greater the thrill in bagging the item. Perhaps it is the modern evolutionary take on hunting and gathering? With all our basic needs of food, warmth and shelter taken care of, maybe this is where survival of the fittest is taking us now. Potentially, the reason behind the media trend for women to be stick-thin is so that they can have sharper elbows with which to jab other potential stalkers of their prey in the sales!!! I digress. Over time I have bought a lot of stuff, some in the sales, some not and it got me thinking about the nature of a true bargain. My dictionary describes 'bargain' as, "something acquired or offered cheaply" but I feel that there is probably more to it than that. On my Elegant Frugality page, I mention Martin Lewis's maxim for potential purchases made at all times of year, not just in the sales. It is "Do I need it? Can I afford it?" If you haven't got the money to buy it then arguably you can't have it anyway and, if you do, it will come back to haunt you later. The question of 'need', though, is rather harder to define. Very often, I find, it can boil down to 'want'.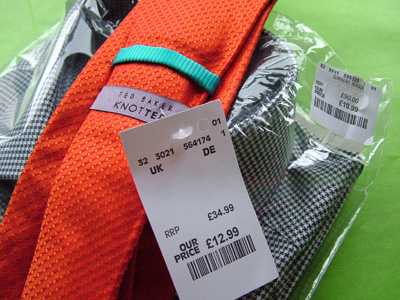 So this is the first of my thoughts about getting your hands on proper bargains:-
It must be something you will use. I bet everyone has items languishing at the back of their cupboards and wardrobes that they just had to have because the price was reduced. Perhaps the cost of them is still burdening your credit card? If you never use it, does it still count as a bargain or is it just a waste of  storage space and your hard-earned cash? I bought the beautiful Designers Guild fabric, pictured at the top of this post, in the summer sale in London last year. I have to confess that I carted such a weight of it down the King's Road, on my way back to the tube, that I thought I'd dislocated both my shoulders the following day. Yes, it is incredibly beautiful and, yes, some of it normally retails at about £90 per metre but I'm not sure I ever actually 'needed' it, as such. I just had some vague notion of making beautiful cushions at a fraction of the cost. A year later, however, it is still carefully boxed up on top of my wardrobe! On the other hand, our local branch of Julian Graves had a half price sale last weekend. Having honed my bargain-seeking skills in the last six months, I only bought those things that I know I use regularly but that are slightly beyond my pocket at full price - jars of stem ginger, vanilla pods and three different sizes of Le Parfait storage jars. It's worth asking at your local branch as to when they are next having a sale as, to some extent, the store manager seems to have some say in it.
It must formerly have been on sale at a higher price or, have a greater value than you are paying for it. When I photographed the shirt and tie, above, I deliberately got close enough so that you could read the price labels. I want to talk about the quality of items in my next point so suffice to say that we made a big saving here. Last summer, we went to Cornwall on holiday and Lucy and her boyfriend, Siffy, booked to go surfing. In the Mini Boden sale, I had bought her two towelling beach dresses, for half price, to keep her warm before and after going in the sea. When they arrived, she didn't like either of them so, since they fitted me, I kept them and wore them after my wave-skiing sessions. I was very glad of them, too, as the weather was rather on the cool side. I have since worn them, instead of a dressing gown, to write my blog in of a morning and plan to take them to the caravan with us, to slip over my pyjamas for that early morning trip to the loo. Much more flattering than donning a fleece! This summer, Boden have them on sale in adult sizes with, of course, the additional VAT. So they were not just a bargain but are proving to be good value for money as well. By the 'greater value' aspect I am talking largely about goods bought secondhand. Some time ago, I picked up a hardback copy of Daniel Butler and Bel Crewe's book, Urban Dreams, Rural Realities for a pound in a charity shop. When I came to buy my sister a copy from Amazon, I was horrified to see that it was now out of print and that the cheapest copy on offer was seventeen pounds! In my fridge, I have a mini stockpile of butter. My butter of choice is Anchor Spreadable but the price has gone up and up of late. I noticed that at Morrisons, on Thursday evening, it is on offer at two packs for £3.00. That's only £1.50 each instead of the normal £2.14. I also noticed that the offer is on until the 8th of July. Plenty of time, then, to create a butter mountain of your own!!!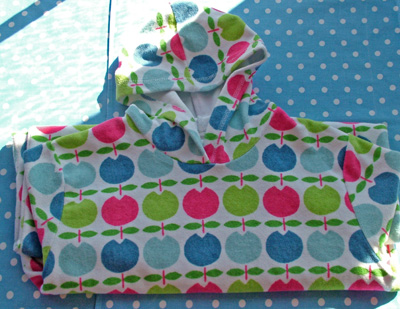 What you buy must be of decent quality. I have a theory here that if you opt to buy poor quality goods, then you will actually end up paying more in the long run. They are usually cheap for a reason, i.e. the materials used were of an inferior standard or less care was taken in their design. Either way, they don't last as long and you have to buy more of them, so ultimately the cost is greater. It certainly does not make them a bargain. Cheap and shoddy goods are in no way the friend of those living on a tight budget. We buy Si's shirts and ties for work from TK Maxx and get good value for our money. I have laundered a fair few shirts in my lifetime and the poorer quality ones just don't wash well or stand the test of time. I find that it's just false economy to buy them in the first place.Yesterday, I made my first home-made lemon curd. The ingredients were the juice and rind of four lemons, sugar, butter, eggs and a spoonful of cornflour. Afterwards, I remembered that I still had a jar of supermarket lemon curd in the cupboard, bought when I thought I might need to supplement a home-made jar I'd been given, for a particular recipe. I was quite shocked to read the list of ingredients; not only did it include a raft of stuff to preserve it's shelf life but the major constituents were the cheapest imaginable. I am loathe to taste it but it would seem that the old adage is true, in that -  unless you manage to bag a bargain - you generally get what you pay for.
Although a decrease in income levels has made me increasingly thrifty by necessity, it has actually improved our quality of life. Seeking out genuine bargains is much more of a challenge than endless spending ever was and I have the satisfaction of knowing how much money I am saving 'into the bargain'!