"But don't believe all you read about rural idylls, because they don't exist. If anyone tells you that downshifting is only about moving out to the country, don't believe a word of it. It's a state of mind, a change of attitude and perspective that may or may not cause you to move house, down the road, to another part of the country. Or stay put." Downshifting - The Bestselling Guide to Happy, Simpler Living Polly Ghazi and Judy Jones (p. xii)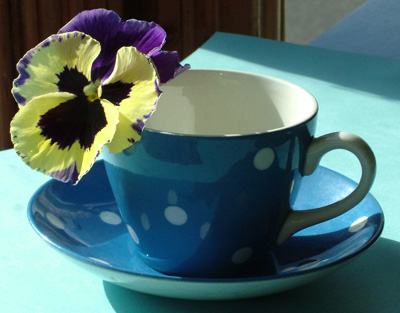 Many people, it would seem, decide to downshift by moving house. More specifically, to the country. This may be to find somewhere in a less expensive area, perhaps somewhere bigger/smaller or with more land. Or for a change of scene. For us that was never really a consideration. We bought our big, Victorian terrace house very cheaply, before prices began to rise here, and although there has been a big jump in the cost of local property since, it is still some of the cheapest in the country. According to Country Homes and Interiors magazine, (September 2007), "Lincolnshire......Is the only county in the UK with an average price for a detached family house below £200,000." The size of our house suits us, too,and we would have to pay an awful lot more for a five-bedroomed house in the country, even in Lincolnshire.
Our daughter, Lucy, attends a school within walking distance of home, my mother lives across the road and most of our local facilities are very close at hand. Within a stone's throw of our house we have a newsagents, our dentist, our vet (very handy for the 'boys'), an excellent fish and chip shop and a Chinese takeaway. We are within a short walk of Tesco and the centre of town, with its twice-weekly market, a greengrocer selling local free-range eggs, the town library, our doctors and no less than five charity shops! My decision to shop locally, wherever possible, and to buy anything else online was confirmed last week when we travelled to Lincoln and spent the best part of two hours trying to find somewhere to park and travelling between the centre and the out-of-town stores we'd gone for. For a small town we are lucky to have our own Arts Centre, which shows films and hosts live performances, two swimming pools and leisure centres, a medieval manor house and four different allotment groups with plots to spare. I can be at my allotment just over five minutes after leaving my front door and in open countryside in ten minutes.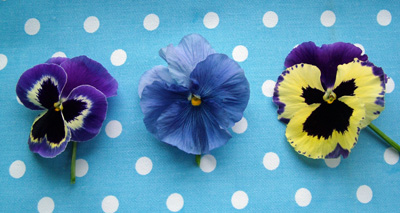 Before moving here we lived in the country for eight years, six of them on a smallholding with hens and a flock of sheep. Although, in many ways, it provided an idyllic environment for our (then) young family there were also many drawbacks. For us they were the physical isolation, the time and cost spent travelling and, if you live in the Welsh uplands, the weather. At 600 feet above sea level on the slopes of Snowdonia, you could be enveloped by a dense mist for two or three days at a time and that was in the summer! I always found the word 'waterproof' to be a misnomer with regard to outer layers and the local weather. Persistent drizzle could find it's way through all of them and you just had to have a selection to choose from ; one to wear and one to drip itself dry in the outside loo!
If you are reading this and you are hell-bent on moving to the country then this will not deter you - and so it shouldn't - but I always think any awareness of potential pitfalls helps you to be prepared, at least psychologically, should they have the misfortune to happen to you.
I do miss the skippy little lambs, and even the lack of sleep that was the norm for us at this time of year but there are many skills that I first learned whilst living there, such as making preserves and being self reliant, that have stood me in good stead ever since. Others, like splitting logs with a nine pound axe, will be invaluable for feeding the woodburning stove we plan to install as a way of reducing our heating costs. I have often thought what an excellent tag-line Country Living magazine has: "WHEN YOUR HEART IS IN THE COUNTRY". I think many readers like myself are not looking to physically move there but are looking for a simpler, more traditional lifestyle that living in the country is seen to embrace. When I'm on my allotment weeding the blackcurrants in the sunshine this afternoon I shall truly feel that in staying put I can have the best of both worlds!